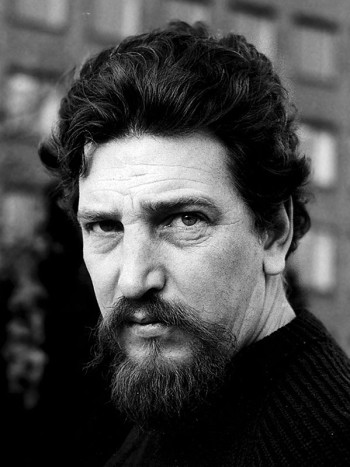 Per Wahlöö
Per Wahlöö
This is black caviar of the finest grade
Born in 1926, Per Wahlöö was a Swedish writer and journalist who, alongside his own novels, collaborated with his partner, Maj Sjöwall, on the bestselling Martin Beck crime series, credited as inspiration for writers as varied as Agatha Christie, Henning Mankell, and Jonathan Franzen. In 1971 the fourth novel in the series, The Laughing Policeman, won an Edgar Award from the Mystery Writers in America. Per Wahlöö died in 1975.
Likened to Franz Kafka, George Orwell and Graham Greene, Per Wahlöö truly stands out as one of Scandinavia's finest and most controversial writers of the 20th century.
Said about Per Wahlöö and his works:
"Per Wahlöö is the Godfather of Scandinavian crime fiction."
"This is black caviar of the finest grade."
"Per Wahlöö is one of the really great authors, fully comparable to Graham Greene and John le Carré."
"A vigorous and powerful mind /.../ Certainly there is no doubt about the originality of his talent."
"A pure-hearted revolutionary"
"An explosive narrative talent. /.../ Here something as unusual as a Swedish author of a purely international type makes an appearance, an eminently versatile and skillful storyteller with colorful material and quick knife-flashes of style. /…/ Wahlöö's prose is driven forward in a pulsating rhythm as though by a strong, blood-pumping muscle. /…/ He of course bears comparison with the entertainer Graham Greene."
"He's in a class that justifies speaking of Graham Greene — or why not Heinrich Böll. /.../ There is force, clarity and consequence in his way of telling a story. And what he's telling about are important things, that we don't have the right to forget, or rationalize away."
"Better than Graham Greene. /…/ He is already ranked on a level with Graham Greene, yes, level-headed critics mention him as superior to thriller-master Greene."
"It's hard to say who he most closely resembles; perhaps it's Hemingway."
"The straightforwardness of an Ernest Hemingway and the color of Leon Uris."
"Per Wahlöö is a tremendously skillful storyteller. He can describe settings and external events in a way that appeals directly to your senses. His language has vigor and his entire way of telling a story is more Anglo-Saxon than Swedish."
"Per Wahlöö's prose works with the same precision as the final round in an automatic weapon, moving the action forward toward the dramatic conclusion with formal consistency."
"None of our home-grown mystery authors of today can measure up to Per Wahlöö. /…/ He elevates the thriller genre to pure literary art of grand proportions."
"Per Wahlöö's oeuvre is in many respects one of the most satisfying in Swedish literature."
"Probably there is no one in this country who can weave a plot and tie tittilating nerve-knots on the narrative's taut threads more capably than Per Wahlöö."
Sydsvenska Dagbladet
Per Wahlöö
Awards
The Lenin Prize Sweden 2013
The Pepe Carvalho Award Spain 2012
The Great Caliber Award of Honor Poland 2011
The Riverton Prize Norway 2006
The Swedish Academy of Crime Writers' Award Sweden 1993
The Danish Poe Club's Award (Best Crime Novel of the Year) Denmark 1974
The Gran Giallo Citta di Cattolica Italy 1973
The Edgar Allan Poe Award (Best Mystery Novel of the Year) US 1971
Expressen's Sherlock Statue (Best Swedish Crime Novel of the Year) Sweden 1968
Svenska Dagbladets Literary Prize (Best Literary Novel of the Year) Sweden – Generalerna The Generals
SALOMONSONN AGENCY
Maj SJöwall and Per Wahlöö

Per Wahlöö and Maj Sjöwall
Swedish writer and journalist, who published with his wife Maj Sjöwall the widely translated series novels of Martin Beck and his colleagues at the Central Bureau of Investigation in Stockholm. Its style has been described as "reportal... spare, disciplined and full of sharply observed detail..." The critic and awarded mystery writer H.R.F. Keating selected Roseanna (1965) in 1987 for his list of the one hundred best crime novels. Several of the books have also been adapted into screen.
"Elofsson was following the normal procedure. He had grabbed the boy's jacket with both hands. The next step was to pull the victim closer and drive his right knee into the man's groin. And that would take care of that. The same way he had done it so many times before. Without firearms." (from Cop Killer, 1974)
Per Wahlöö was born in Göteborg, the son of Waldemar and Karin (Svensson) Wahlöö. After graduating from the University of Lund in 1946, he worked as a journalist, covering criminal and social issues for a number of newspapers and magazines. In the 1950s Wahlöö was engaged in radical political causes, activities that resulted in his deportation from Franco's Spain in 1957. Before becoming a full-time writer, he wrote a number of television and radio plays, and was managing editor of several magazines.
As a novelist Wahlöö made his debut with Himmelsgeten (1959), which was followed by others dealing with abuses of power and the dark side of the society. Wahlöö's science fiction thrillers include Mord på 31 (1965, The Thirty-first Floor), which was filmed as Kamikaze 1989, starring the director Rainer Werner Fassbinder in his final screen role. The story was set in a futuristic Germany. Stälspranget (1968, Steep Spring) depicted a deadly plague in Sweden. The protagonist in both novels was Chief Inspector Jensen. Generalerna (1965), a trial novel set in a military state, reflected Wahlöö's views on dictatorship. Lastbilen (1962) was published in the United States as A Necessary Action and in Britain as The Lorry. Uppdraget (1963), set in a Latin American country, gained an international success. It was translated into English under the title The Assignment.
Wahlöö's first work as a scriptwriter was

Flygplan saknas

(1965, Aircraft Missing), co-written with Arvid Rundberg, directed by Per Gunvall, and starring Olle Johansson, Birgit Nordin and Runar Martholm. With the veteran film director Arne Mattsson he made three films between 1965 and 1967, beginning from an adaptation of Jan Ekström's crime novel

Morianerna

. British censors cut two minutes from the original release, which contains nudity, voyerism, a psychopath, and a rape of maid.
In 1961 Wahlöö met Maj Sjöwall when they were working for magazines published by the same company. At that time Wahlöö was married, Sjöwall was a single parent of a daughter and already twice divorced. Both were members of the Communist Party. Although Wahlöö didn't want to cheat his wife, they began to meet after work, and eventually became lovers, but never officially married. Until 1969, the couple lived in Stockholm, but they kept contact with the KRW (Kronkvist-Rooke-Wahlöö) group from Malmö, where they lived and worked from 1969.
Their carefully planned crime novel series, with the undertitle "roman om ett brott" (the story of a crime), was created in the evenings, after the children had been put to bed. Starting from Roseanna (1965), the project ended ten years and ten books later with Terroristerna (1975). According to Wahlöö, their intention was to "use the crime novel as a scalpel cutting open the belly of the ideological pauperized and morally debatable so-called welfare state of the bourgeois type." The narrative focused on realistic police routine and teamwork – rather the deductive leaps of a Hercule Poirot type individual – and was compared to Georges Simenon.
The first three novels, Roseanna, a story of rape-murder of an American girl whose body in found in a Swedish canal, The Man Who Went Up in Smoke (1966) and The Man on the Balcony (1967), were straightforward police procedural novels. They introducing the central characters – the solid, methodical detective Martin Beck with failing marriage, ex-paratrooper Lennart Kollberg, who hates violence and refuses to carry a gun, Gunvald Larsson, wildman and a drop-out from high society, Einar Rönn from the rural north of Sweden and patrolmen Kristiansson and Kvant, the necessary comic pair. Beck considers himself "stubborn and logical, and completely calm". He lives in a small apartment in Stockholm with his wife, Inga, and two children. In the following books Beck's relationship with his wife deteriorates, and he begins an affair with the liberal Rhea Nilsen.
Roseanna

was not an immediate success. Many reviewers felt that its was too dark and brutal. Until

The Story of a Crime

series Swedish detective novels had been apolitical, conservative or liberal, but Sjöwall and Wahlöö managed to revive interest in a genre generally overlooked by leftist intellectuals. Moreover, readers were ready to accept their new approach, the introduction of political ideas as part of crime fiction. The theme of class conflict is not made explicit right from the onset, but gradually unravels as the series progresses. In the final volume the foundations of the welfare state start to shake. The murder of the prime minister signals the end of the Social-Democratic project of Folkhemmet (the people's home).
The Laughing Policeman (1968), about the investigation of the murder of eight occupants of a Stockholm bus, was adapted to screen in 1973, directed by Stuart Rosenberg and starring Walter Matthau, Bruce Dern, and Lou Gossett. "Police movies so often depend on sheer escapist action that it's fun to find a good one," said Roger Ebert in his review. Swedish critics were unanimous in that the film had very little to do with the novel and there was little left of Sjöwall and Wahlöö's social criticism. The story, set in San Francisco, shared its Bay area locale with Dirty Harry (1971), but was otherwise more downbeat. By coincidence, Bo Widerberg, who made a film adaptation of the novel The Abominable Man, entitled Mannen på taket (1976), had lived in Malmö in the same building than Wahlöö's first wife Inger Wahlöö.
At the end of The Locked Room (1972), Sjöwall and Wahlöö show their sympathy towards a bank robber; however, they abhor sexual violence. In Cop Killer (1974) Lennart Kollberg writes his resignation, because of his socialist world view. The suspected cop killer of the title is portrayed as a victim of an inhuman political system. Especially in the last novel, The Terrorists, police officers and criminals alike have nothing to lose but their chains; the authors openly side with criminals-as-revolutionaries. Beck is deeply ambivalent about remaining a policeman, because he fears that he is contributing to the violent nature of Swedish society rather than preventing it. Perhaps making a statement, Wahlöö kills off the book's Swedish prime minister, almost casually. The killer is a young girl. "No one in the novel is greatly affected by the death of the prime minister. There is no suggestio of the convulsion of grief and self-reproach that affected the country when Palme was assassinated." (

Fishing In Utopia: Sweden And The Future That Disappeared

by Andrew Brown, 2009, p. 128)
The novel was published after Wahlöö's death in Stockholm on June 23, 1975. Though a joint venture, this volume was mostly written by Wahlöö, who was already very ill and knew he was going to die. Doctors had said that his lungs were full of water, before realizing that his pancreas had burst. After returning from Màlaga, Wahlöö took very strong morphin tablets, fell into coma, and never woke up again.
Wahlöö's other works include translations into Swedish of some Ed McBain's 87th Precinct procedural novels and Noel Behn's political thriller The Kremlin Letter, filmed by John Huston in 1970. With Sjöwall he also edited the literature magazine Peripeo, and wrote a comparative study of police methods in Sweden, the United States, Russia, and England. "He was an extreme Left-winger with a taste for popular sport," said the English mystery writer Julian Symons of Wahlöö, "and his interest in British football... was passionate. The books he wrote with Maj Sjöwall represents an attempt to bring his political feelings into a literary form with a wide appeal."
For further reading: 'Roman om en forbrydelse' - Sjöwall/Wahlöö's verk og virkelighed by Ejgil Søholm (1976); Encyclopedia of Mystery and Detection, ed. by Chris Steinbrunner and Otto Penzler (1976); 'The Police in Society: The Novels of Maj Sjöwall and Per Wahlöö' by Frank Occhiogrosso, in The Armchair Detective, no. 2 (1979); The Police Procedural by George Dove (1982); Lystmord, ed. by Jørgen Holmgaard and Bo Tao Michaëlis (1984); Polemical Pulps by J. Kenneth Van Dover (1993); 'Maj Sjöwall and Per Wahlöö' by Nancy C. Mellerski and Robert P. Winston, in Mystery and Suspense Writers, ed. by Robin W. Winks (1998); 'Sjöwall, Maj (b. 1935) and Per Wahlöö (1926-1975' by J.K. Van Dover, in

Whodunit?: A Who's Who in Crime & Mystery Writing

, edited by Rosemary Herbert (2003); 'From National Authority to Urban Underbelly: Negotiations of Power in Stockholm Crime Fiction' by Kerstin Bergman, in

Crime Fiction in the City: Capital Crimes

, edited by Lucy Andrew and Catherine Phelps (2013);

Swedish Cops: From Sjöwall & Wahlöö to Stieg Larsson

by Michael Tapper (2014) - Note: The Laughing Policeman won the best novel Edgar Award in 1971 from the Mystery Writers of America. - See also: Lawrence Treat, the creator of modern police procedural novels.
Per Wahlöö and Maj Sjöwall
Sjöwall & Wahlöö
If any crime novels deserve to be called modern classics, it is the ten police procedurals about Martin Beck and his colleagues. With them, the Swedish author duo Maj Sjöwall (1935-2020) and Per Wahlöö (1926-1975), virtually created the modern detective novel. Written in the 60s and 70s, the decalogue is nothing short of a national literary treasure, with countless contemporary imitators across the world. Together, the ten books chronicle the painful creation of modern society.
"The Godparents of Scandinavian crime fiction. /…/ Sjöwall and Wahlöö, beside writers such as
Raymond Chandler
,
Dashiell Hammett
and
Georges Simenon
, have shaped the genre and the readers' expectations as to what crime fiction should be."
–Jo Nesbø
"Rendered with crisp, elegant prose and tension so thick the reader could crack a tooth."
–Dennis Lehane
"One of the most authentic, gripping and profound collection of police procedurals ever accomplished."
–Michael Connelly
"A superb series of thrillers."
–Lee Child
"Wherever their plots take us, Sjöwall and Wahlöö find ways to catch the reader on the back foot, making us reassess our take on the world."
–Val McDermid
"One of the series that most inspired me. /…/ They changed the genre. Whoever is writing crime fiction after these novels is inspired by them in one way or another."
–Henning Mankell
"The first great series of police thrillers ... they caught the colour of the political times and are above all truly exciting."
–Michael Ondaatje
"[The Martin Beck series is] something very remarkable, a great series of novels about Swedish society which draws a picture of contemporary Swedish life with critical acuity and great force. Maj Sjöwall and Per Wahlöö have provided a multitude of brilliant and vividly human portraits of people in all situations: murderers and police officers, drug addicts and lawyers, car salesmen and heads of state. I believe this album of Swedish crime will live a long time."
–P.O. Enquist
"Their mysteries don't just read well; they reread even better. Witness, wife, petty cop or crook — they're all real characters even if they get just a few sentences. The plots hold, because they're ingenious but never inhuman. The writing is lean, with mournful undertones."
New York Times
"Pick up one book and you become unhinged. You want to block out a week of your life, lie to your boss, and stay in bed, gorging on one after another."
Observer
"If you haven't come across Beck before, you're in for a treat."
Guardian
"The plotting, pacing and characterization are all exquisite."
Independent on Sunday
"If you haven't read Sjowall/Wahloo, start now,"
Sunday Telegraph
"The crime novel at its best."
Irish Times
Himmelsgeten, 1959 (reprinted as Hövdingen in 1967)

- TV mini-series 1986, prod. Sveriges Television (SVT), dir. Lars-Göran Pettersson, starring Sten Ljunggren, Göran Engman, Gösta Engström, Lisa Hugoson, Bo Lindström, Tomas Nordström, Bert-Åke Varg

Vinden och regnet, 1961

- The Lorry (UK title; tr. Joan Tate, 1968) / A Necessary Action (US title; tr. Joan Tate, 1969)

- film: Mannen i skuggan, 1978, prod. Jadran Film, Stockholm Film, dir. Arne Mattson, starring Helmut Griem, Slobodan Dimitrijevic and Gunnel Fred

- The Assignment (tr. Joan Tate, 1966)

- film 1977, prod. by Nordisk Tonefilm, Svensk Filmindustri (SF), Svenska Filminstitutet (SFI), dir. by Mats Arehn, starring Christopher Plummer, Thomas Hellberg, Fernando Rey, Carolyn Seymour

Mord på 31:a våningen, 1964

- The Thirty-First Floor (US title; tr. Joan Tate, 1967) / Murder on the Thirty-First Floor (Pantheon Books; tr. Joan Tate, 1982)

- films: 31. osakonna hukk, 1980, prod. Gosteleradio, Tallinnfilm, dir. Peeter Urbla, starring Lembit Ulfsak (as Jensen), Ivan Krasko and Enn Klooren; Kamikaze 1989, 1982, prod. Oase Filmproduktion, Regina Ziegler Filmproduktion, Trio Film, dir. by Wolf Gremm, starring Rainer Werner Fassbinder (as Polizeileutnant Jansen), Günther Kaufmann, Boy Gobert, Arnold Marquis

Det växer inga rosor på Odenplan, 1964

Idole, 1965 (TV play, with Arvid Rundberg)

- dir. by Håkan Ersgård, starring Erik Hell, Lars Passgård, Inga Gill, Elsa Textorius, Fritz Svanberg

- The Generals (tr. Joan Tate, 1974)

Flygplan saknas, 1965 (screenplay (with Arvid Rundberg)

- film prod. by Nordik Tonefilm, dir. by Per Gunvall, starring Olle Johansson, Birgit Nordin and Runar Martholm

Morianerna, 1965 (screenplay with Jan Ekström, Arne Mattsson)

- film prod. Bison Film, dir. by Arne Mattsson, starring Anders Henrikson, Eva Dahlbeck, Heinz Hopf, Elsa Prawitz

Nattmara, 1965 (screenplay with Arne Mattson)

- film prod. Svensk Filmindustri (SF), dir. by Arne Mattson, starring Ulla Jacobsson, Gunnar Hellström, Sven Lindberg, Mimi Pollak

Mördaren - en helt vanlig person, 1967 (screenplay with Arne Mattson, Maj Sjöwall)

- film prod. by A-Produktion, dir. by Arne Mattson, starring Allan Edwall, Lars Ekborg, Britta Pettersson, Karl-Arne Holmsten, Erik Hell, Heinz Hopf

- The Steel Spring (tr. Joan Tate, 1970)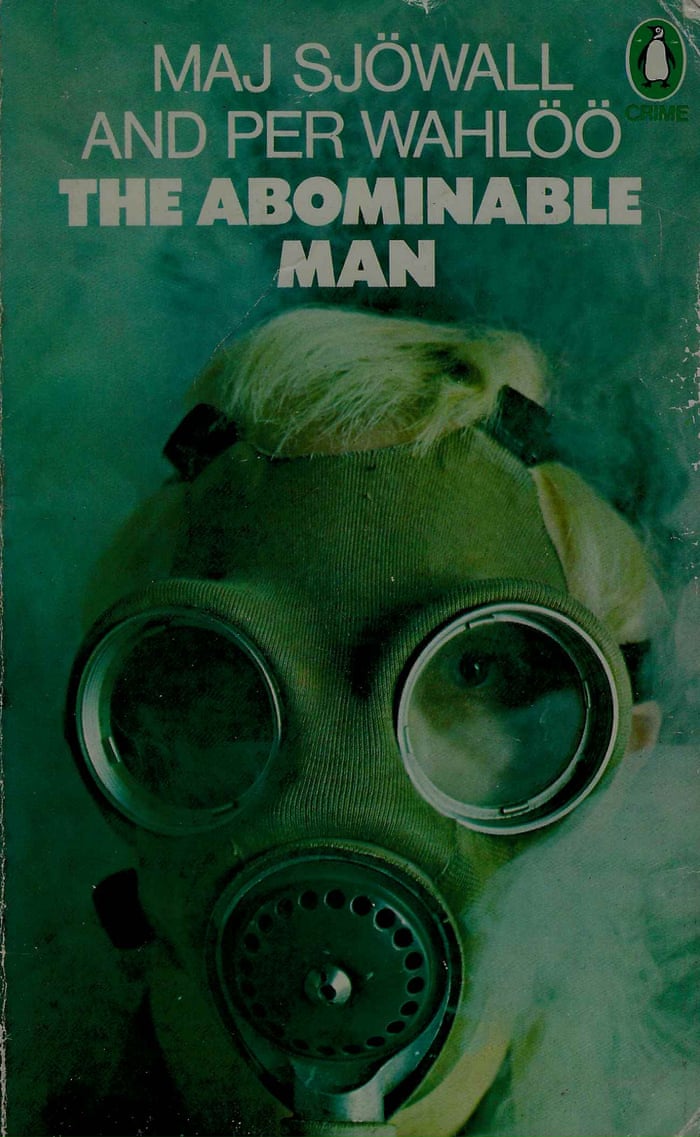 With Maj Sjöwall:
- Roseanna (tr. Lois Roth, 1967)

- Roseanna: romaani rikoksesta (suom. Kari Jalonen, 1969)

- film adaptations: 1967, prod. Independent film, dir. Hans Abramson, starring Keve Hjelm (as Martin Beck), Hans Ernback, Tor Isedal, Gio Petré, Hans Bendrik; 1993, prod. Nordisk Film- & TV-Fond, Rialto Film, Svensk Filmindustri (SF), dir. Daniel Alfredson, starring Gösta Ekman (as Beck), Kjell Bergqvist, Rolf Lassgård, Anna Helena Bergendal

Mannen som gick upp i rök, 1966

- The Man Who Went Up in Smoke (tr. Joan Tate, 1969)

- Mies joka hävisi savuna ilmaan (suom. Kari Jalonen, 1967)

- film adaptation: Mann, der sich in Luft auflöste, 1980, prod. Andre Libik, Europa Film, Mafilm 'Dialog' Studio, dir. Péter Bacsó, starring Derek Jacobi (as Martin Beck), Judy Winter, Tomas Bolme, Lasse Strömstedt, Sándor Szabó

Mannen på balkongen, 1967

- The Man on the Balcony (tr. Alan Blair, 1968)

- Mies parvekkeella (suom. Margit Salmenoja, 1980)

- film adaptation: Mannen på balkongen, 1993, prod. Nordisk Film- & TV-Fond, Rialto Film, Svensk Filmindustri (SF), dir. by Daniel Alfredson, starring Gösta Ekman (as Martin Beck), Kjell Bergqvist, Rolf Lassgård, Niklas Hjulström, Bernt Ström

Den skrattande polisen, 1968

- The Laughing Policeman (tr. Alan Blair, 1970)

- Bussimurha (suom. Kari Jalonen, 1972)

- film adaptation in 1973, prod. Twentieth Century Fox Film Corporation, dir. by Stuart Rosenberg, starring Walter Matthau, Bruce Dern, Louis Gossett Jr., Albert Paulsen. Note: the locale was shifted from Sweden to San Francisco when it was filmed.

Brandbilen som försvann, 1969

- The Fire Engine That Disappeared (tr. Joan Tate, 1970)

- Kadonnut paloauto (suom. Margit Salmenoja, 1980)

- film adaptation: 1993, prod. Nordisk Film- & TV-Fond, RTL, Rialto Film, dir. by Hajo Gies, starring Gösta Ekman (as Martin Beck), Kjell Bergqvist, Rolf Lassgård, Niklas Hjulström, Holger Kunkel

Polis, polis, potatismos!, 1970

- Murder at the Savoy (tr. Amy and Ken Knoespel, 1971)

- Missä viipyy poliisi (suom. Marja-Riitta Ritanoro ja Kari Jalonen, 1974)

- films: Nezakonchennyy uzhin, 1980, dir. Janis Streics, starring Romualds Ancans (as Martin Beck), Ingrid Andrina, Lilita Berzina, Ivars Kalnis; 1993, prod. Nordisk Film- & TV-Fond, Rialto Film, Svensk Filmindustri (SF) dir. Per Berglund, starring Gösta Ekman, Kjell Bergqvist and Rolf Lassgård

Den vedervärdige mannen från Säffle, 1971

- The Abominable Man (tr. Thomas Teal, 1972)

- Komisario Beck tähtäimessä (suom. Marja-Riitta Ritanoro ja Kari Jalonen, 1974)

- film adaptation: Mannen på taket, 1976, prod. Svensk Filmindustri (SF), Svenska Filminstitutet (SFI), dir. by Bo Widerberg, starring Carl-Gustaf Lindstedt, Sven Wollter, Thomas Hellberg, Håkan Serner, Ingvar Hirdwall

- The Locked Room (tr. Paul Britten Austin, 1973)

- Suljettu huone (suom. Kari Jalonen) - film adaptation: De gesloten kamer, 1993, prod. Filmcase, Prime Time, dir. by Jacob Bijl, starring Jan Decleir (as Martin Beck), Els Dottermans, Warre Borgmans, Jakob Beks

- Cop Killer (tr. Thomas Teal, 1975)

- Poliisimurha (suom. Kari Jalonen, 1978)

- film adaptation in 1993, prod. Rialto Film, Svensk Filmindustri (SF), Sveriges Television (SVT), dir. by Peter Keglevic, starring Gösta Ekman (as Martin Beck), Kjell Bergqvist, Rolf Lassgård, Tomas Norström, Johan Widerberg

- The Terrorists (tr. Joan Tate, 1976)

- Terroristit (suom. Margit Salmenoja, 1980)

- film adaptation: Stockholm Marathon, 1993, prod. Rialto Film, Svensk Filmindustri (SF), Sveriges Television (SVT), dir. by Peter Keglevic, starring Gösta Ekman (as Martin Beck), Kjell Bergqvist, Rolf Lassgård, Niklas Hjulström, Corinna Harfouch

Sista resan och andra berättelser, 2007
Translator with Maj Sjöwall
:
Ed McBain: Hämnden, 1968 (original title: Killer's Payoff)

Ed McBain: Hotet, 1968 (original title: King's Ransom)

Ed McBain: Hatet, 1968 (original title: 'Til Death)

Ed McBain: Handen, 1968 (original title: Give the Boys a Great Big Hand)

Ed McBain: Dröjaren, 1969 (original title: He Who Hesitates)

Ed McBain: Dråpet, 1969 (original title: Ax)

Ed McBain: Deckarna, 1969 (original title: Fuzz)
BOOKS AND WRITERS












Stålsprånget

The Steel Spring

Inspector Jensen

Not a crime, but a peculiarly chilling and plausible political horror is the subject of the second and final part in Per Wahlöö's diptych with Chief-Inspector Jensen. Already known to readers of the first part in the diptych, Murder On The Thirty-First Floor, Chief-Inspector Jensen is not a detective in the ordinary fictional sense. He belongs to a hypothetical but discomfittingly realistic Northern country of the near future, where paternalistic government, on the principles of the broilerhouse, has been carried to its logical end. Where newspapers are designed for reassurance, unsolved difficulties are concealed and suppressed, and wrong thoughts are held to be unthinkable. In The Steel Spring, this country of the sterile and half-alive is suddenly cut off from communication with the rest of the world, and from its own governing class who have fled the capital. Jensen returns to penetrate the silence and mystery of the sudden curtain that has fallen over the people.

In Per Wahlöö's powerfully imaginative diptych with Chief-Inspector Jensen, Murder On The Thirty-First Floor and The Steel Spring, he clearly demonstrates the gift he and Orwell possesses, namely that of elevating the expression of his ideas by apparently depersonalising his subjects.










Mord på 31:a våningen

Murder on the Thirty-First Floor

Inspector Jensen

This chilling yet satirical semi-surrealistic political thriller is set in an unnamed Northern country in a horribly possible future world. A paternal government spoonfeeds the stolid unthinking masses with tales of show-piece Royals and of successful, materialistic workers. Taste has been deadened through the medium of sugary newspapers and magazines, all the monopoly of a publishing trust organization housed in a huge glass tower which overlooks the whole city. An anonymous letter arrives to say that there is a bomb in the building. It is in effect a hoax, and Chief-Inspector Jensen is given a week to find the culprit. There are false confessions. Then Jensen begins to wonder if the heads of the trust really want him to pry into their secrets. What is the mystery of the 31st floor?

Murder on the Thirty-First Floor, the first part of Per Wahlöö's diptych with Chief-Inspector Jensen, is another crisp, fast-moving, sardonic story of ruthless power-politics by the author hailed as one of the 20th century's finest Swedish writers.







Corporal Edwin Velder is on trial for his life. Some of his 127 alleged crime are military, but others are civil and moral: bigamy, rape, and sacrilege. The Generals, Per Wahlöö's most complex novel, takes the form of the proceedings of the trial, stretching over three months. The trial is of great political importance to the regime. The result is foregone conclusion: Velder has been prepared in prison by "specialists" for three years. He is a physical and mental wreck and confesses to all but one of the charges. In reality the court-martial is an elaborate rehearsal of the events of the last eight years. The past and the dead are on trial. A group of civilized, intelligent men took over the island, we learn, and began to build an ideal state. There were no politics, religion, laws, bureaucracy, or taxes. The country was carefully developed and enjoyed great prosperity and general happiness under the loosely exercised authority of the state's founders. After five years the first cracks appeared with a disagreement in the ruling council. Slow disintegration set in: a secret armed force was built up by one of the rulers, and eventually civil war broke out. The rout of the liberal party was followed by full-scale fighting between the "fascists" and the "reds". At the time of the trial the country has enjoyed, officially, three years of peace after the cease-fire, but in fact the Generals, who rule with an iron grip, are ceaselessly struggling for power with one another. The military tribunal, a gallery of fanaticism and obtuse cruelty, forces Velder to reconstruct the events, personalities, ideals, battles, and final defeat of the island revolution. As the inevitable verdict is pronounced on the innocent, unprotesting Velder, the latest coup takes place.

The Generals is a political novel but told with Wahlöö's sardonic humor and thriller writer's sense of suspense. He is too subtle a moralist to draw an obvious allegory or point a message for his readers. They must draw their own conclusions from what is Wahlöö's most demanding and satisfying novel.




The Provincial Resident of a desolate province in a South American country has been assassinated. When Manuel Ortega, a minor diplomat, accepts the appointment as the dead man's successor, it seems a foolhardy decision. From the day he assumes his post he is thrown into a violent, corrupt world, where two extremist political factions are trying to destroy each other. Ortega is the proverbial man in the middle, surrounded by men and women he wants to trust - his secretary, the cy




nical Chief of Police, and the sullen bodyguards who try to keep the Resident alive. Political and moral undercurrents, and a brutally ironic climax.

The Assignment is another brilliant and tense novel by a Scandinavian Franz Kafka.

"A frighteningly effective and clear book. /…/ *The Assignment *is a novel with clear documentation as an organic component, but set up for a brave film director (perhaps a Kubrick). It is as exciting as a thriller by Graham Greene, unpleasant, because its not written as entertainment, but in concentrated novel form sets forth shocking material. /…/ An international book of unseen cogency."





"The Assignment is something as uncommon as a political thriller which is equally excellent as a thriller and as a political novel. You rush through it with pounding heart and cold hands, but it is so precisely constructed and so sensually written that it is impossible to read it superficially."





"Frighteningly effective."











Lastbilen

A Necessary Action

This gripping and highly disturbing novel takes place in a coastal village in Spain - not the tourist Spain of toreadors and castanets, but a country of passionate and brooding people with the fury of the Civil War still fresh in their minds. A land of poverty, of hot summers and cold winters, and of violence hidden by fear. Against this backdrop, Dan and Siglinde Pedersen – a cheerful, irresponsible and beautiful couple from Norway – live in a dilapidated cottage with their lonely and introspective companion, Willi Mohr. When Siglinde Pederen sees her husband murdered, and is then brutally raped and killed, it sets Willi Mohr, the hitherto apathetic anti-hero, on his own violent road to resolving the conflict between alienation and commitment.

Regarded as one of the most extraordinary and exciting Scandinavian novels of the sixties, The Lorry is a unique fusion of tension, social insight, and awareness of the connection between political frustration and sexual violence.









"A Necessary Action is necessary reading."








Vinden och regnet

The Wind and the Rain

Spain 1955. Two rootless survivors share a short journey before an indomitable catastrophe shatters their hopes and slight chance of happiness. Both are damaged by the cruel reality that hounds them. He is poisoned by a misanthropic ideology; she is its already scarred victim - a Jew without a country. An act of violence forces them into a joined escape and during a short boat passage between two islands, with their pursuers at their heels, panic brings them together in a passionate and intensely rendered encounter.










Per Wahlöö's 1959 debut The Chief is a classic sports novel, as extraordinarily festive as it is savage in its description of the game in the lower soccer divisions. Behind the quirkiness lie darker undercurrents; already in this debut one can trace Wahlöö's dedication to social issues.

It is also a book about human ruthlessness. The team leader known as The Chief is an unconscionable climber, determined to raise his worthless team higher in the divisions, no matter the costs. For The Chief, his own success and that of the team have become synonymous. And in The Chief's world, the game set on the pitch is often less important than that played out behind the scenes.

SALOMONSSON AGENCY